ALOS
Natural disaster
Other information
Volcanic Eruption
Satellite observations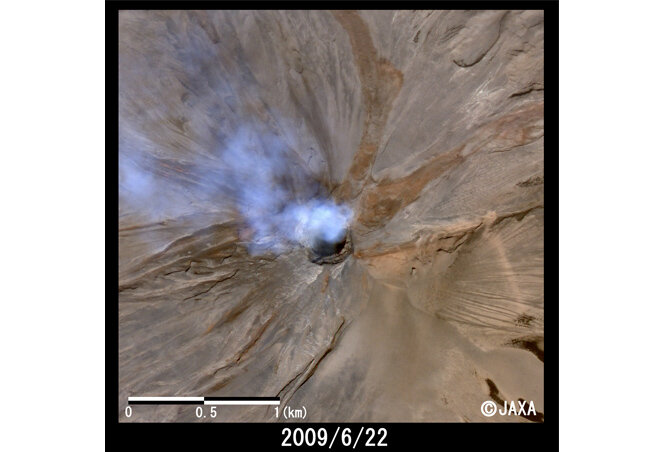 Disaster observation
On June 12, 2009, Sarychev Peak, which is located on Matua Island in the Chishima Islands (Kuril Islands), began to erupt. Since volcanic fumes reached higher than 10 km above sea level, airline companies had to change their flight schedules and routes.
The Japan Aerospace Exploration Agency (JAXA) performed an emergency observation on June 19, 2009 using the Phased Array Type L-band Synthetic Aperture Radar (PALSAR) installed on the Advanced Land Observing Satellite (ALOS) to detect surface change of the volcano caused by the eruption.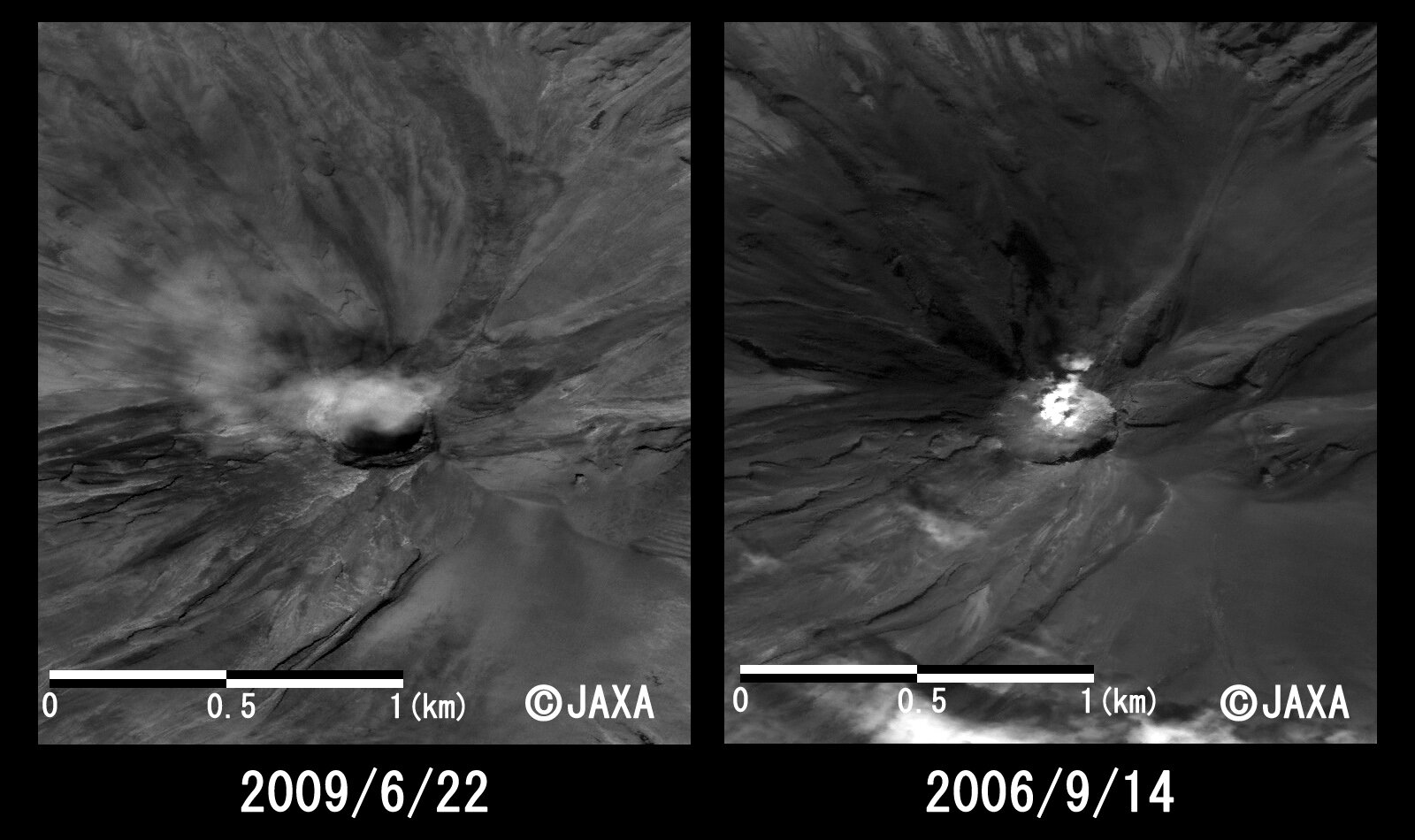 The color image is created from the images of PRISM and AVNIR-2, which are the sensors of "Daichi", and you can see the state of the ground surface in more detail.
※This article is based on information from 2009.
※Disaster observation by ALOS (jaxa.jp)
https://www.eorc.jaxa.jp/ALOS/img_up/jdis_opt_090622_sarychev.htm