ALOS-2
Other
Other information
ALOS-2 Archived Images
SM3 Mode Archived Images Observed in April 2023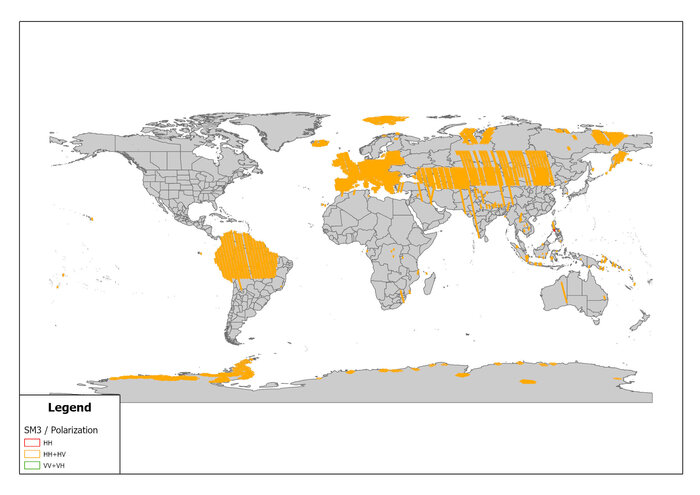 ALOS-2 observations are mainly based on the Basic Observation Scenario. In order to promote to make use of the ALOS-2 archived images, this website monthly presents a location map of archived images since the June 2022 results. You can check the image details of the area of interest from
PLATFORM
. In this article, you can see the observation status of SM3 (GSD10m) in April 2023.
Observation Status of World Regions
The following images show enlarged observation status in each region. Enquiries about ALOS-2 archived data can be made
here
. *Click the following images to enlarge.
        
    

Asia

   
   
    

Europe

   
    
ALOS-2 archived images can be purchased from here.