ALOS-3
Environment
Other information
Seribu Islands (INDONESIA)
Coastal Environment Monitoring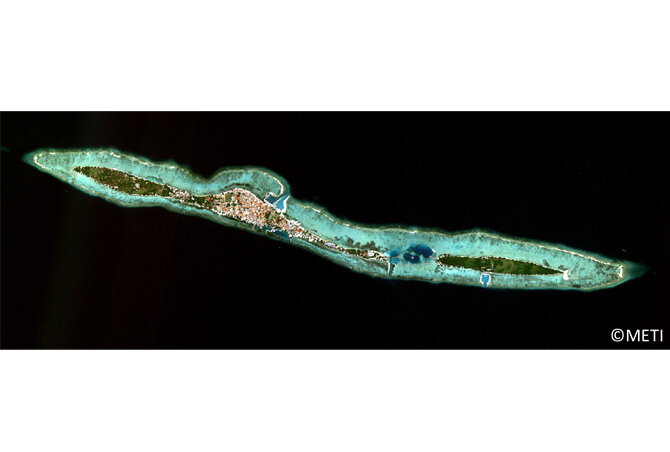 This is the image of Tidung island and Tidung Kecil island acquired on April, 2017. These islands are parts of Seribu islands, resort area located in the Bay of Jakarta. (Note)
※These images in this article were taken by ASNARO-1 and processed for web display use.
※This is a case study article using satellite images with 50 cm resolution.ALOS-3 satellite images with a resolution of 80 cm are expected to be used in similar fields.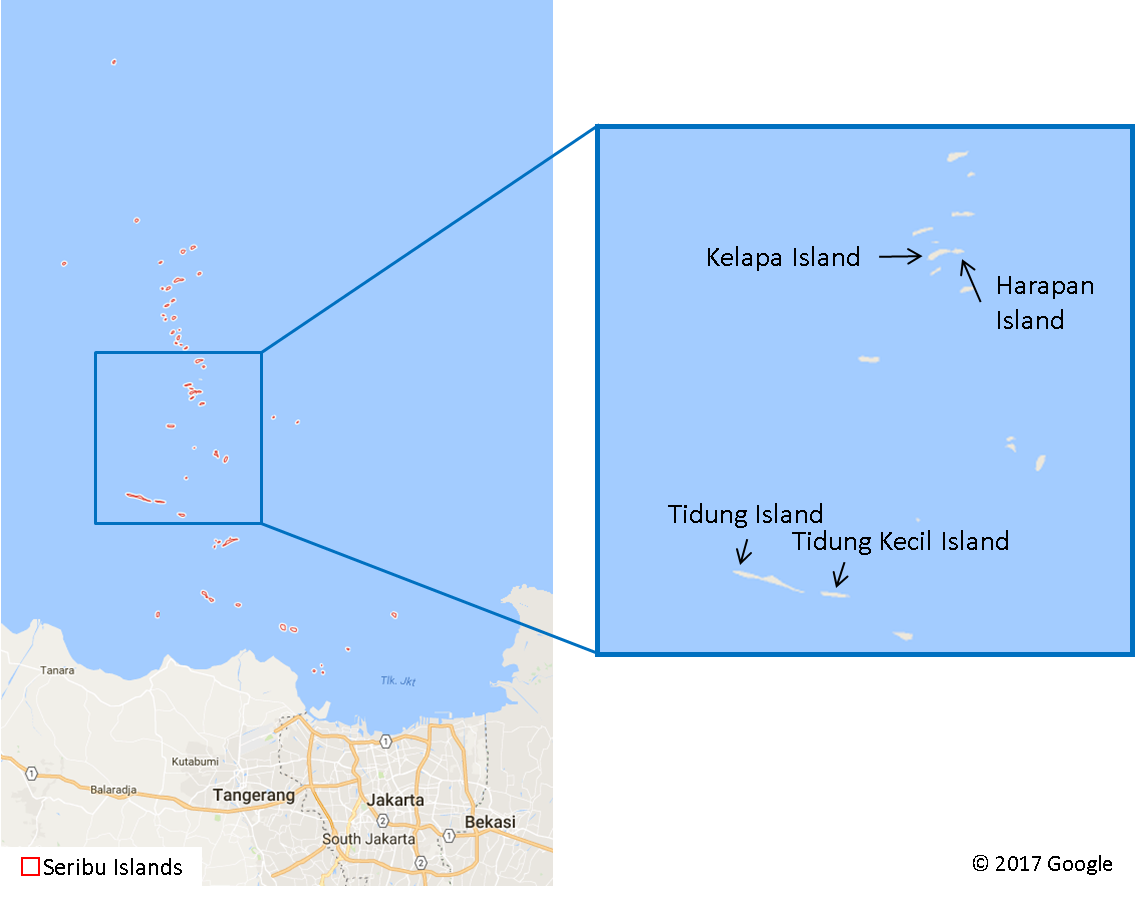 Background: Aiming to balance tourism and environmental protection
Tidung Island, Tidung Kecil Island
Tidung island and Tidung Kecil island are parts of Seribu islands consisting of about hundred islands in the Bay of Jakarta. Seribu islands is one of the important areas for tourism surrounded by nature such as coral reefs, seagrasses, seaweeds, and mangroves. Indonesian government is aiming at balancing between tourism and nature conservation in the area, and monitoring of natural environment and tourism infrastructures with high resolution satellite image can contribute to achieving the goal.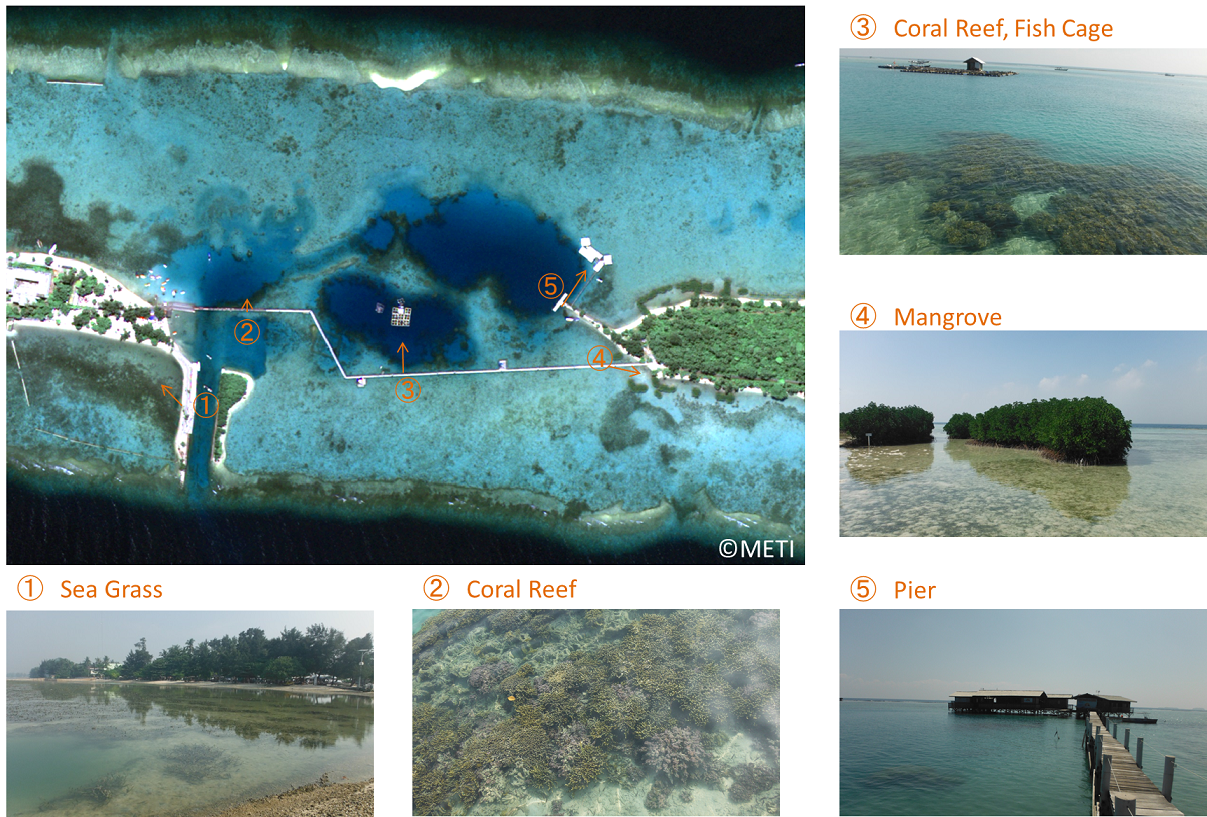 The images above are a satellite image around the bridge between Tidung and Tidung Kecil island and photos taken during field survey. Seagrasses, coral reefs, fish cages, mangroves and pier can be detected from the satellite image.
Environmental Survey: Habitat Monitoring
Kelapa Island, Harapan Island
This is the image of Kelapa island and Harapan island, parts of Seribu islands as well (acquired on June 2017).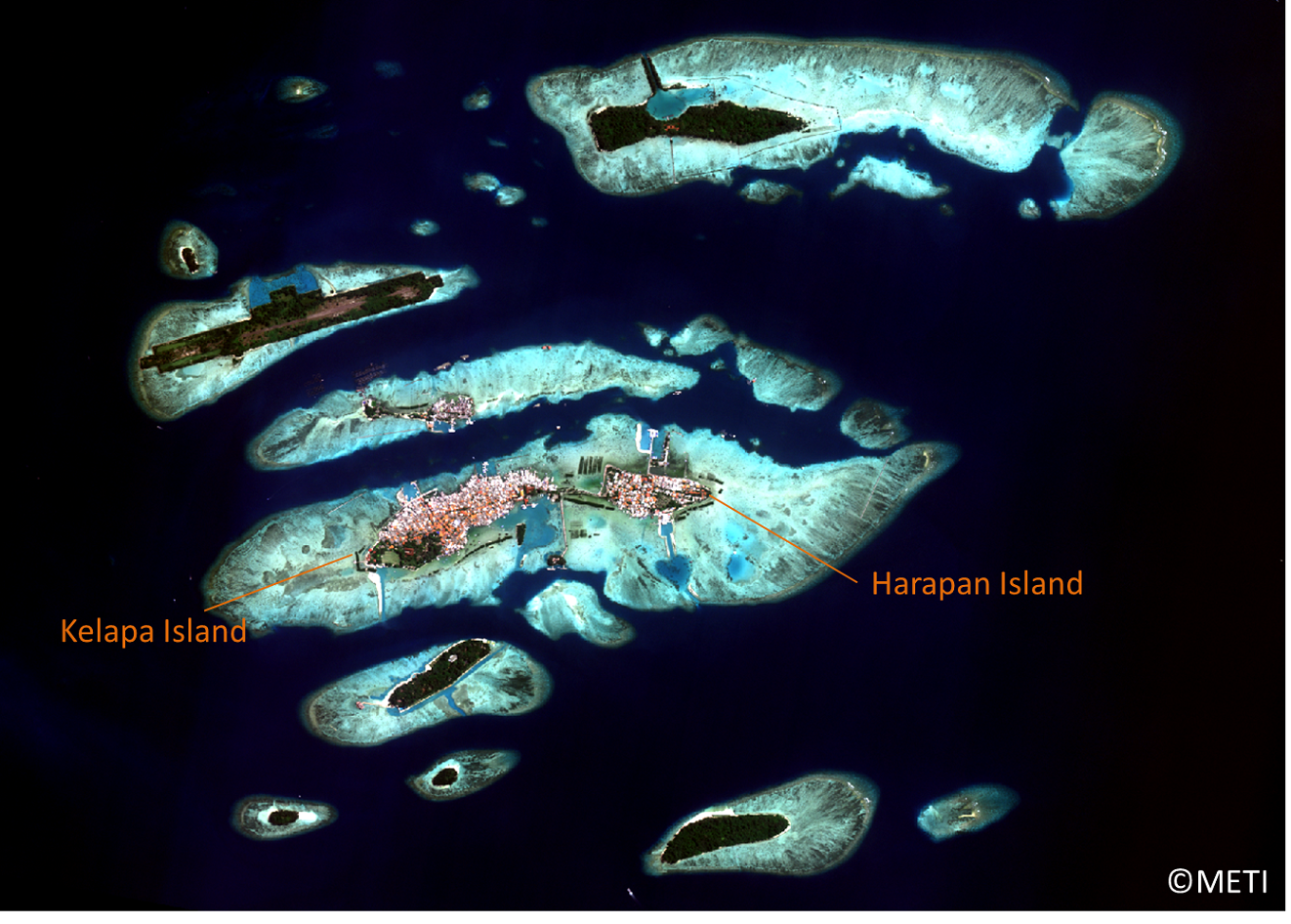 Enlarged image: Harapan Island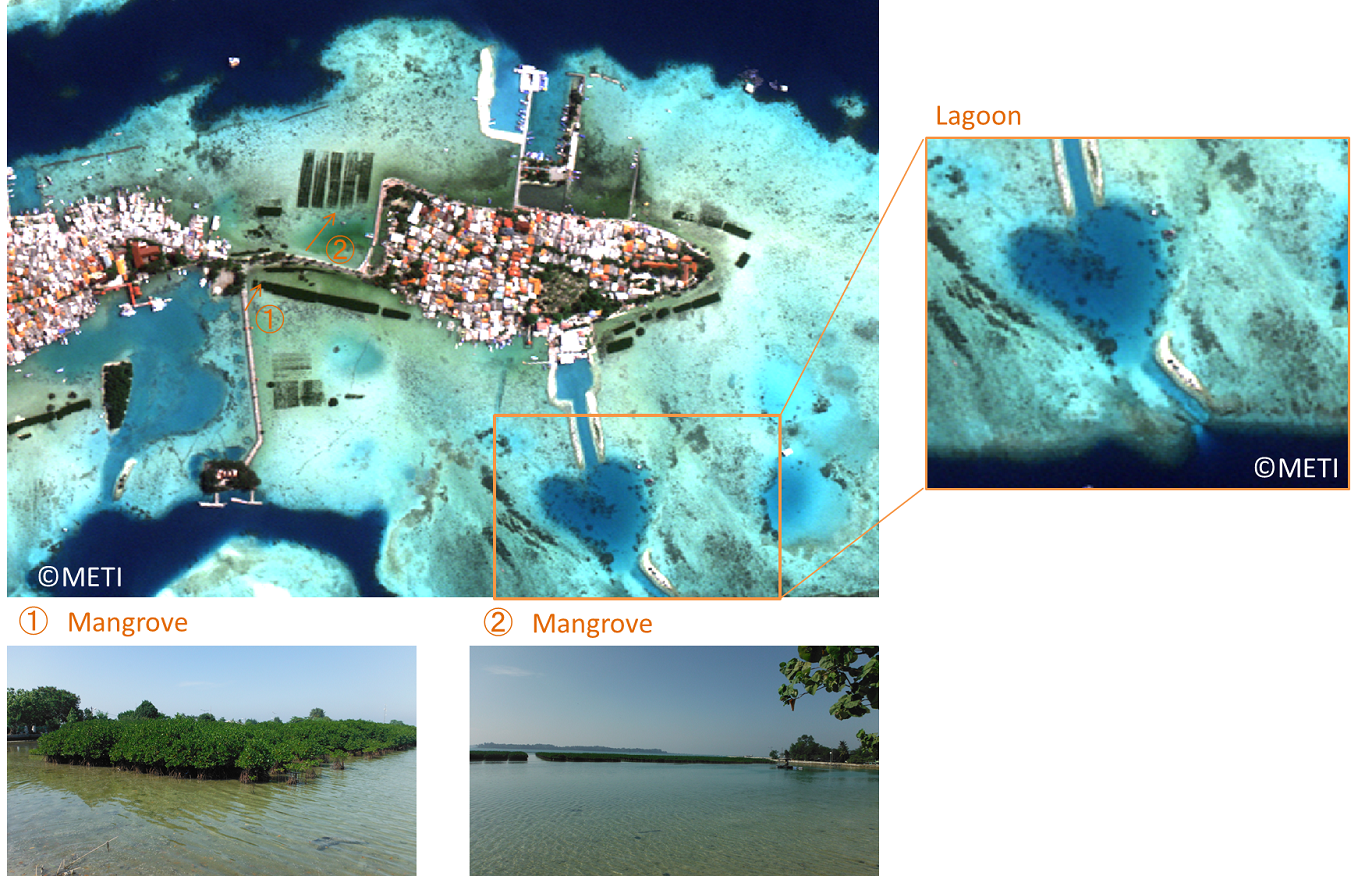 The image above is the enlarged satellite image of Harapan island and photos taken during field survey. You can see the difference in growth level of manmade mangrove forest from the satellite image. Environment inside lagoon also can be understood from the satellite image. Lagoon is a home to diverse creatures, and high resolution satellite image can be useful to monitor them.
※The images in this article are based on the results of outsourcing projects of the Ministry of Economy, Trade and Industry.
Organization:
PASCO CORPORATION