ALOS-3
Public institution
Other information
Land Cover Classification
Land Use Observation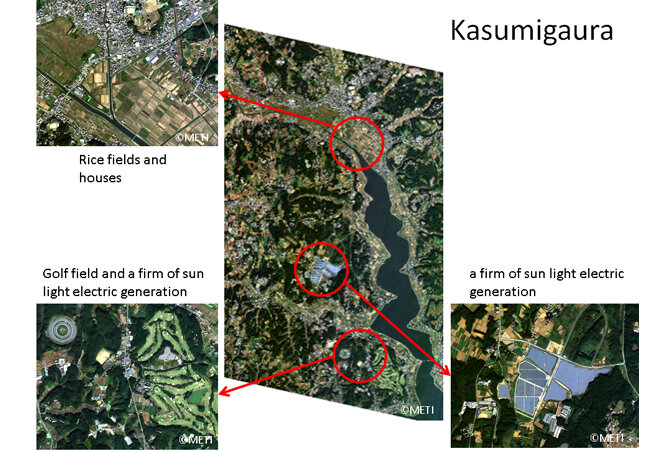 Area:Kasumigaura, Ibaraki
Date:2015 October 19
※These images in this article were taken by ASNARO-1 and processed for web display use.
※This is a case study article using satellite images with 50 cm resolution.ALOS-3 satellite images with a resolution of 80 cm are also expected to be used in similar fields.
One of the major purposes of earth observation satellites is to monitor the land use. A satellite has wide area coverages. The data taken by satellite could use to monitor the city, the urban, the forest, and so on. We may use these information to plan the land usage, finding illegal land use, etc.
The first example is Kasumigaura, or a big lake near Tokyo, where shows nice mosaic field, clouded houses, and many other land usages. Right below image is a firm of sun light electric generation. In these years, many abandoned rice fields were changed this kind of new firm. Same kind of firm are distinguished in this image. Left below image is a golf course where features specific green shape. This image shows such variety of land use.
Next example is cities. One is Tokyo and another is Paris. These images shows many, clouded housed, roads, parks, rivers, and so on. Not only roads but rivers were useful for transportation in such clouded city of ancient days. These rivers supported city transports. In case of Tokyo, near Skytree which has 634m height and it makes long shadow, one building has H mark of heliport. City rivers are well controlled and they have many bridges and river walls. Many bridges and also many ships are at the river. At housing area schools, parks and train stations are distinguished.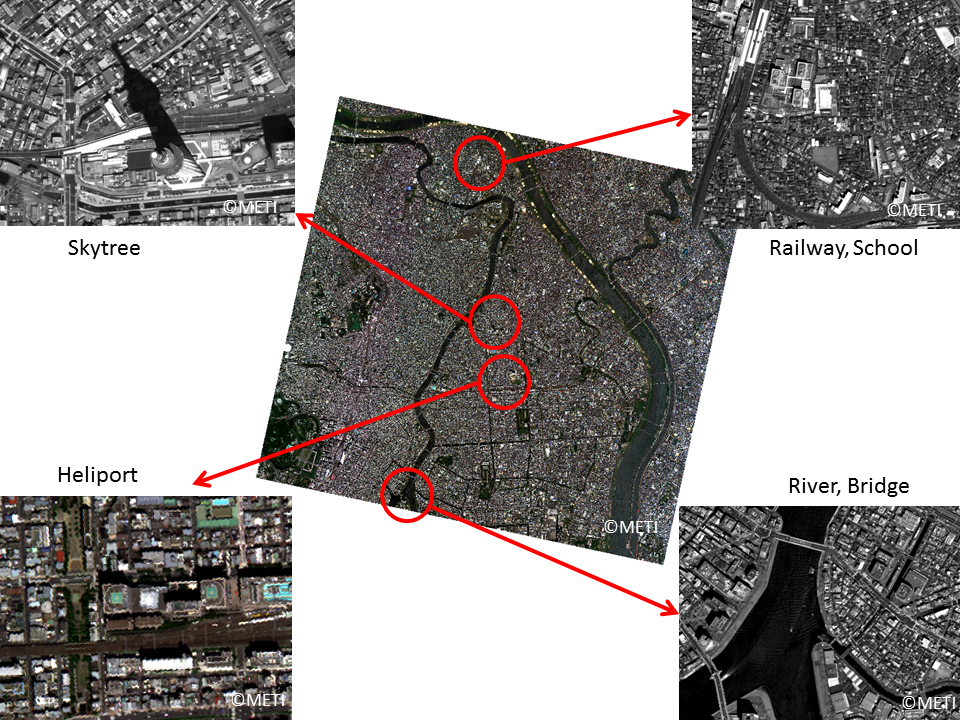 Area:sumida-ku, Tokyo
Date:2015 August 5
Another example of city is Paris. It also has many buildings, roads, and rivers. Paris is a one of the river surrounded city. The roads are connected each center and it makes some escargot like shape. Paris keeps its historic items and develops new items.
At left-upper side, there is the famous Eiffel Tower, and another side of Seine River, Palace Chaillot. Turn right along the Seine River, there is a long shaped Cite Island where Notre Dame Cathedral is and one of the Paris landmark, Louvre Museum which has the glass pyramid. More right, we can see the station of Bercy. With many roads, the railway route is another transportation method in France and Paris, the central of France, has many main stations. At the center of the image, there is Montparnasse and some cemeteries are seen in the park area. Paris has many parks and also gems, and playing fields. Old but new is Paris contents.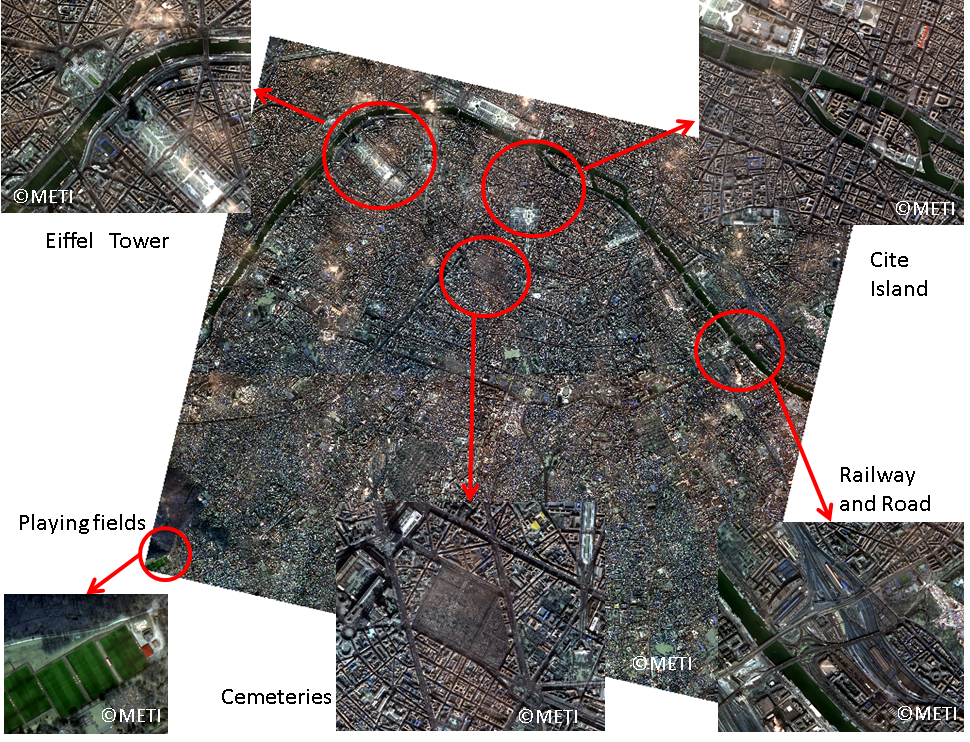 Area:France Paris
Date:2016 May 18
Next is the famous Onsen (hot spring), Hakone. Hakone is located with the volcano and it has many Onsen's and related objects. Many buildings are located closed to the center of volcano. Also the cable car is operated over the volcano. As a resort, there are many entertainment items such as golf fields, sightseeing ships, etc.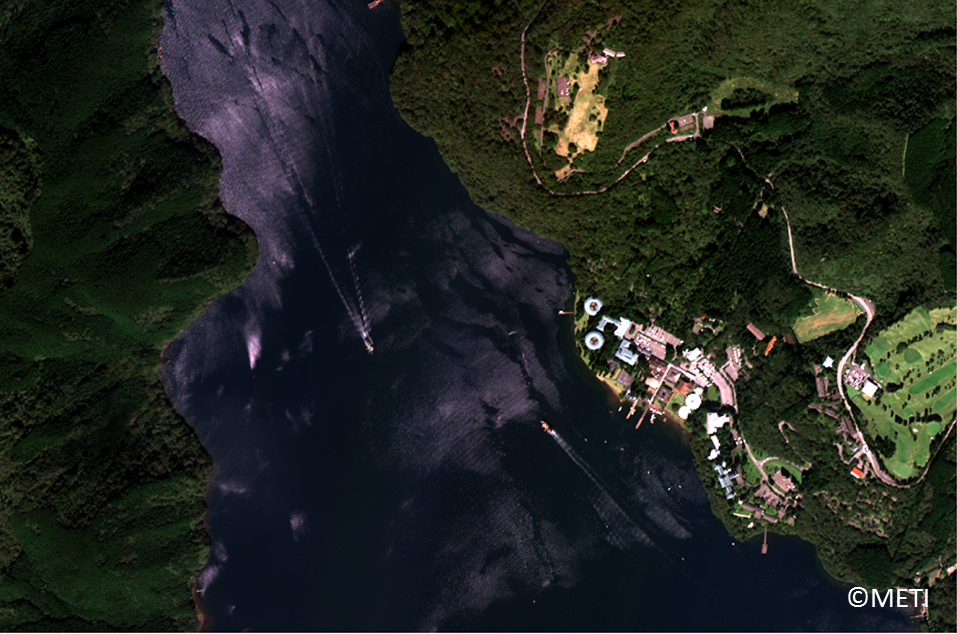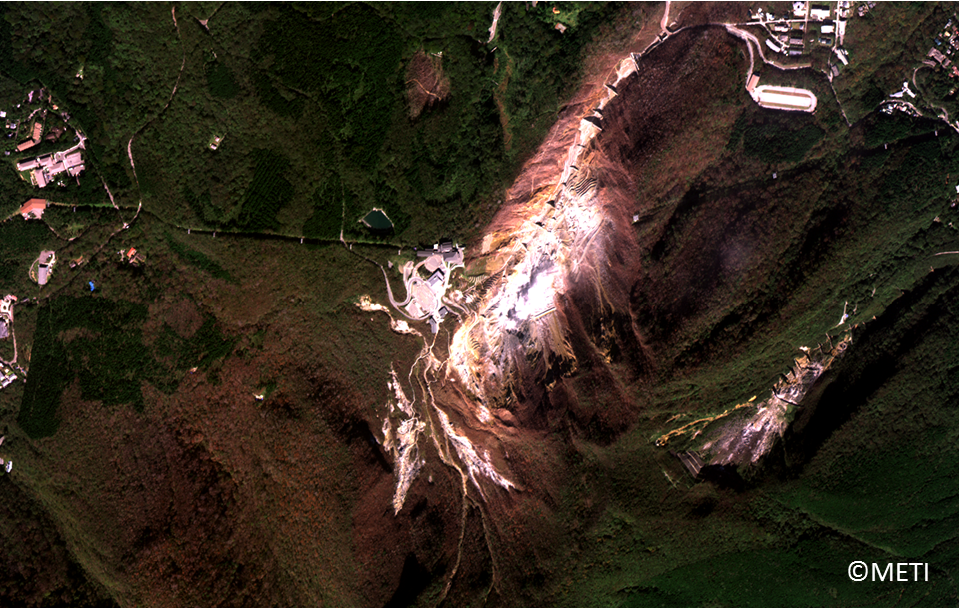 Area:Hakone, Kanagawa
Date:2015 October 3
Taal Lake is near Manila, one cool high land place and it's famous for the Lake in the Lake. The inner lake shape is like a donut made by the volcano. Near this inner lake, there are many dots. They are rafts. Very calm lake permits such rafts.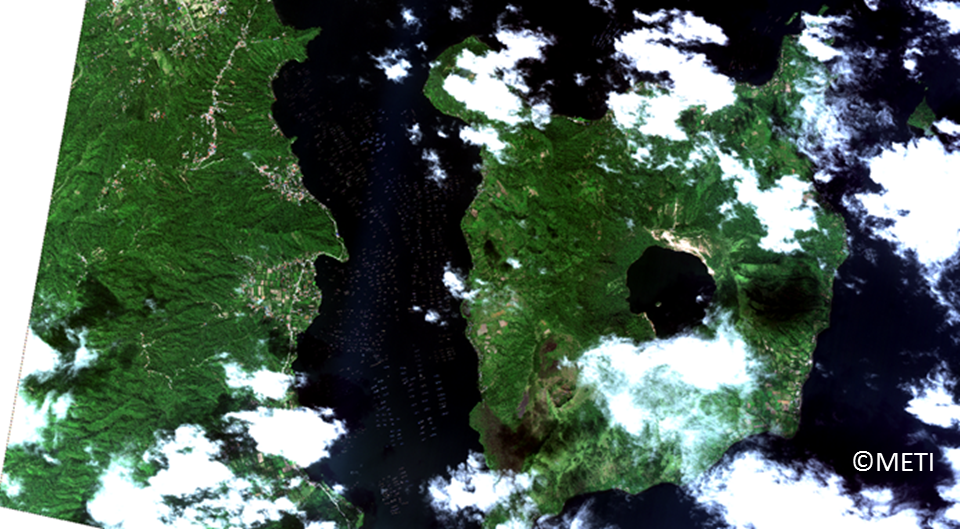 Area:Taal Lake, Philippines
Date:2016 November 23
The other ship related place is an island. Following is Innoshima, in Setonaikai of western Japan. Many islands are connected by bridges and houses and buildings are located near harbor and bridge. Ships come and go. Setonaikai is one of the calm seas and it enables good ports and also shipyards.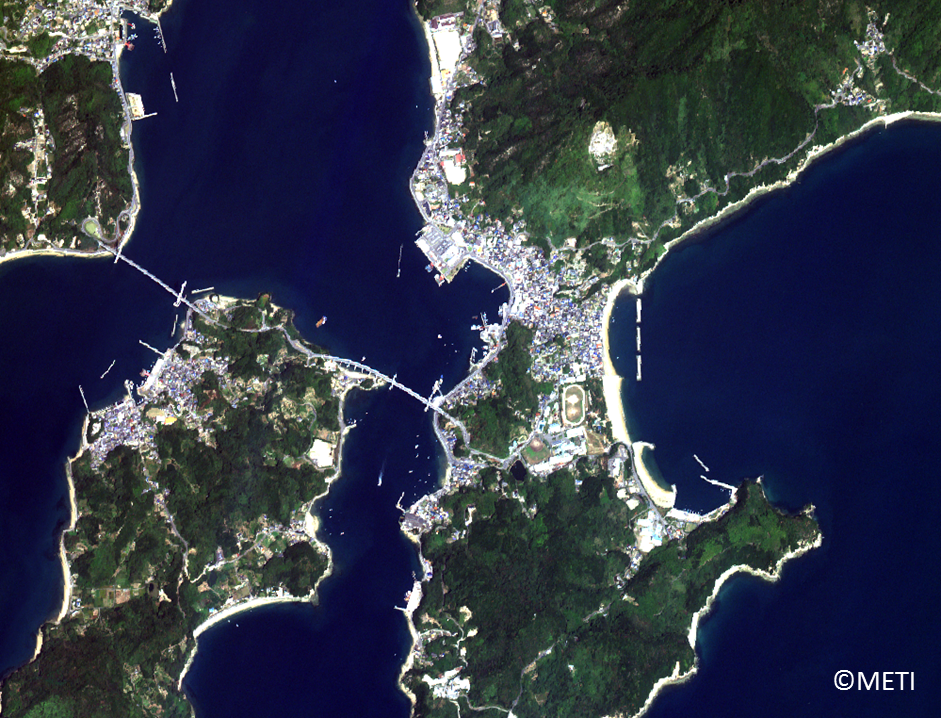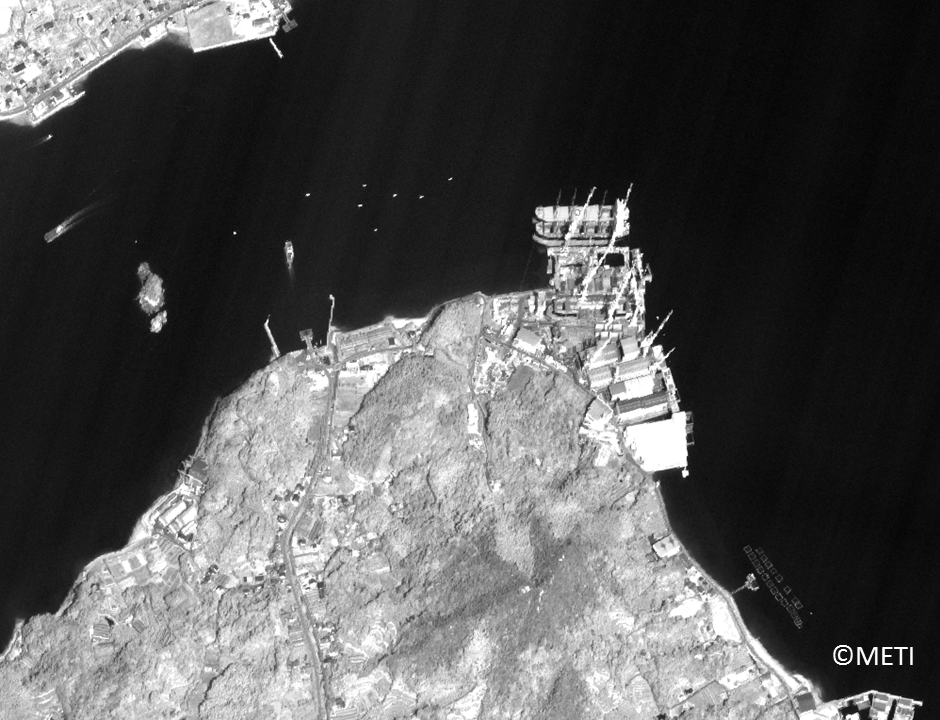 Area:Innoshima, Hiroshima
Date:2015 October 23
※The images in this article are based on the results of outsourcing projects of the Ministry of Economy, Trade and Industry.